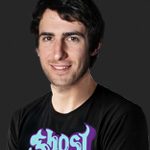 Adam
⭐⭐⭐⭐⭐ 4.7 (100+ reviews)

"Hey there, the name's Adam. I'm a professional photographer and retoucher in the adult industry. I've worked with lots of major studios and famous porn stars during my career. As you might expect, nude photoshoots require a lot of photoshop expertise to make the model's bodies look perfect. My experience in the field certainly helps in creating realistic fakes as well. I know how to handle visual aspects such as lights and shadow, and I have a perfect understanding of the female anatomy. If you're looking for an experienced artist to take on your project, I'm your guy."
XXX Photoshop Commissions
Do you want your own private photo turned fake nude? Do you wish to see yourself in an explicit scenario? Or do you have any other erotic image editing need? Hire this artist for a personal project. Commissions are 100% private and discreet, you discuss your project 1-on-1 with your artist through email. Make your fantasy a reality today!
Rate of this artist: 45 USD
For 1 fake of 1 person in the categories: fake nudes, face swaps, cumshot fakes, dickgirl fakes, x-ray fakes or handjob fakes. Different type of requests or combined requests are custom quoted.
Verified Member Since:
2011
Creates fakes of these subjects:
FEMALE FAKES
SCHEMALE FAKES
MALE FAKES
CELEBRITY FAKES
3D FAKES
Creates fakes of these categories:
NUDES
MASTURBATION
HARDCORE
CUMSHOT
BUKKAKE
ANAL
INTERRACIAL
HANDJOB
BLOWJOB
TITJOB
FOOTJOB
FOOT FETISH
LESBIAN
POV
THREESOME
DOUBLE PENETRATION
GANGBANG
BLOWBANG
FEMDOM
MALEDOM
BDSM
HUMILIATION
BODY WRITING
PISSING
GOLDEN SHOWER
GAY
SCAT
BEASTIALITY
MUTILATION
1. Softcore Fakes:

★★★★★

4.8 / 5
2. Fake Nudes:

★★★★★

 4.7 / 5
3. Hardcore Fakes:

★★★★★

 4.6 / 5
4. X-Ray Fakes:

★★★★☆

 4.5 / 5
5. Fake Cumshots:

★★★★☆

 4.4 / 5
"Adam is a very cool and down to hearth guy. He always gives his honest opinion and sound advice. I've been more than satisfied with all of the fakes he did for me."
"Adam is a true photoshop master, his fake nudes are nothing short of amazing. He always seems to find a way to exceed my expectations. Can't recommend him enough."
Terms & Conditions when hiring this artist
Commission Process
To file a private request with me, please send me an inquiry through the request form at this page. I will usually respond within 1 business day. If I can create your request I'll give you a non-obligation price quote for the work. If you wish to proceed I'll send you a payment link and you make your payment by credit/debit card or Bitcoin. You'll receive your fake by e-mail within the deliver time you selected in the request form.
Inquiries
I accept requests submitted through the request form only. If you are a returning client, you may also submit your request directly through e-mail.
Contact Hours
I can be contacted by e-mail from Monday to Friday. If you filed for a priority delivery I will also reply and work on your project during weekends or public holidays.
Pricing and Quotations
My standard rate is 45 USD for editing 1 image of 1 person. This rate applies to most standard requests, such as creating a fake nude, face swap, fake facial, x-ray fake or handjob fake. If you have a project in mind that is more elaborated, I will give you a custom price quote. Please respect my rates, I do not negotiate about pricing. A price quote you receive is valid for 24 hours. A price quote is always for editing 1 photo. If your quote has expired you will need to contact me to receive a new quote.
Turnaround Time
Your image goes into production as soon as your payment has been processed, after which you can expect the result within 1 – 3 business days. Business days are considered Monday to Friday, with the except of USA holidays. A 24-hour delivery is available at an additional fee. The 24-hour delivery service also covers delivery on weekends and public  holidays.
Payment
You will receive a non-obligation price following every inquiry. If you accept the proposal you can make your payment through a secure payment link. Any major credit card, debit card and prepaid card provider is accepted. Bitcoin payments are possible as well. The billing statement will be 100% discreet without mentioning any details of the services provided.
Delivery
You will receive the image through a secure download link by e-mail. The link will be active for 72 hours. After your link has expired I can only retrieve your image if you included the "Backup Service". You will receive the edited image as a JPG file. I cannot share any project files.
Cancellation Policy
You may cancel your request at any time BEFORE your payment has been made. After the payment has been made, the commission is final and it cannot be cancelled anymore.
Refund Policy
No refunds are possible. The sole exception is if the image cannot be delivered to you due to unforeseen circumstances from my side.
Adjustments Policy
If I made a mistake I will fix the error free of charge. Only apparent flaws apply for this that are not subjective to opinion. Any other desired adjustments will get custom quoted. Revisions start at 15 USD for 1 round of tweaking.
Backup Policy
By default I will not store any backups of your work. Only if you included the "Backup Service" in your order (available in the request form), a backup will be kept in a secure way. When included, you can contact me to retrieve a new copy in case you lose your fake.
Preview Policy
It's possible to request a preview first, at an additional fee. You can order this service in the request form. When added to your request, you only pay the cost for the preview up front. You'll then receive a low-res, possibly censored preview of your fake. Based on the preview you can decide if you'd like to purchase the full version or want to cancel at that point. The preview cost will not be refunded.
Privacy Policy
I respect your privacy. After your request is finished I will delete all your correspondences with me, your contact information and the photos you provided. I will NEVER publish any photos I have edited or you. Likewise, you are not allowed to publish or distribute any work I create for you either.
Bulk Requests
I do not accept bulk orders. Quality is my primary priority, and therefor I accept only 1 project at a time.
Request Conditions
You may only hire me to do image editing if you are over the age of 18. You may only request me to edit photos of people that were at least 21 years in the photo, at the moment the picture was taken. You may not request me to edit photos of anybody else other than yourself, unless you have received explicit consent of the person in the image. You may not make any request that is illegal, unlawful, harassing, harmful, threatening, tortuous, abusive, defamatory, obscene, illegal, unlawful, libelous or an invasive of one's privacy.
Tips from Adam
"Hey there. Cool you're considering me to take on your project. I'd be happy to hear your ideas. Here are a few tips to get you started. First, no matter what kind of request you have in mind, I highly recommend to send me as many pictures as possible. Provide some different options for me to look at, even if they don't seem usable to you. I look at them with a different eye, and I quickly catch what could work. Another tip. If you're requesting a face swap scene, also include some body shots. Don't just focus on the head shots. A body shot example is a great reference I can use to select a good resemblance. It really helps making your image more realistic. And last but not least, don't cramp your request full of things you want to include in the scene. It will definitely hurt the overall quality if you're summing up a lots of specific requirements. If you allow some creative freedom, I can focus on making the most realistic result rather than checking off all the required boxes. For further advice you can always shoot me a message."